Akiin Beach Club Tulum Wedding Photographer Elvis Aceff for the beach wedding ceremony of Pilar and Carlos.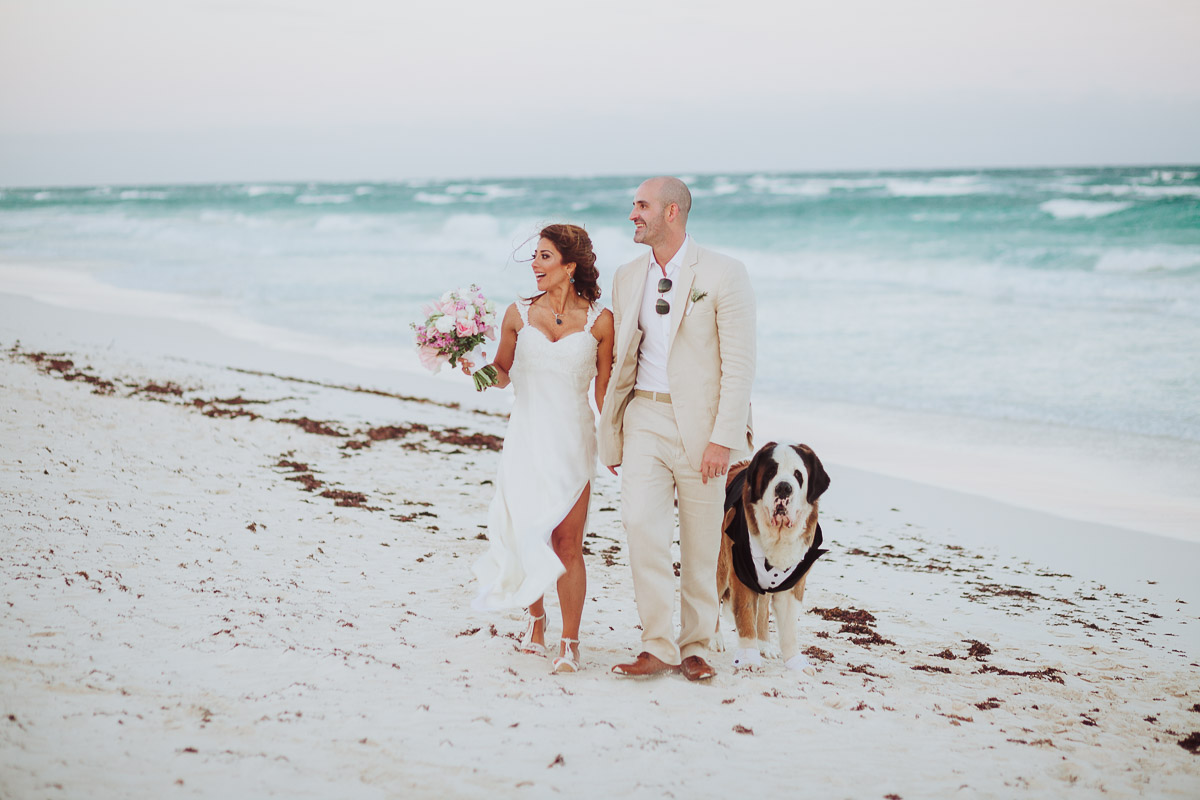 Wedding on the amazing Tulum, Riviera Maya. Surrounded by the mayan jungle and the background the ocean of the Caribbean.
I did't know about this wedding until 5 days before wedding. I was contacted by phone, i got booked at the firs moment of talking for three hour wedding coverage on the exclusive  location beach of Akiin Beach Club. This Stunning beach wedding was decorated by  Akiin Beach Club Weddings. Pilar and Carlos, nice couple that love to travel around the world. They chose the place in one trip before wedding. They also have a dog, that they care a lot. The name of the dog is Bubba. Which delivered the weddings rings on the ceremony. Carlos is deeply in love of Pilar. He hired a sculptor to make a sand statue of the father of the bride. That he showed on the ceremony.
Elvis Aceff Wedding Photographer Serving Cancun, Playa del Carmen and Tulum. Dedicated for the couples that care photography. Get in touch