Tulum Engagement Pictures for the happy couple of Jessica and Scott on the location of Playa Canek Boutique Eco Hotel.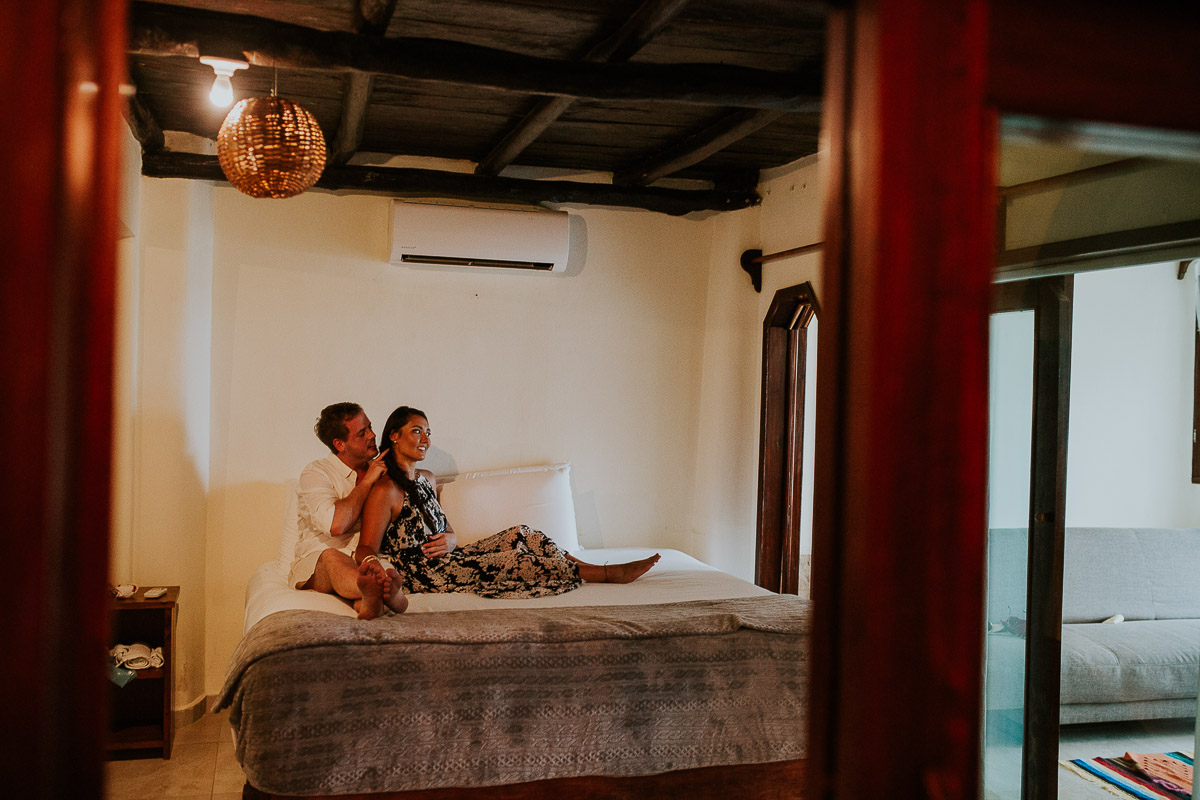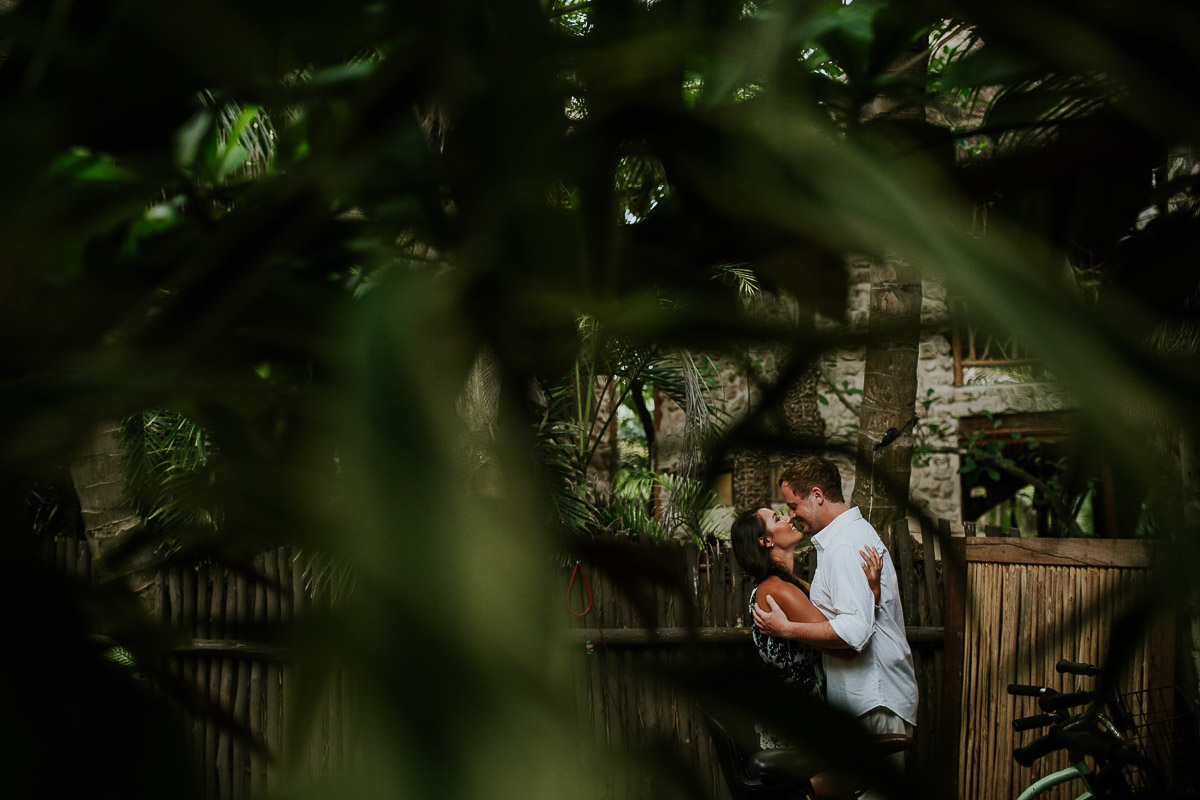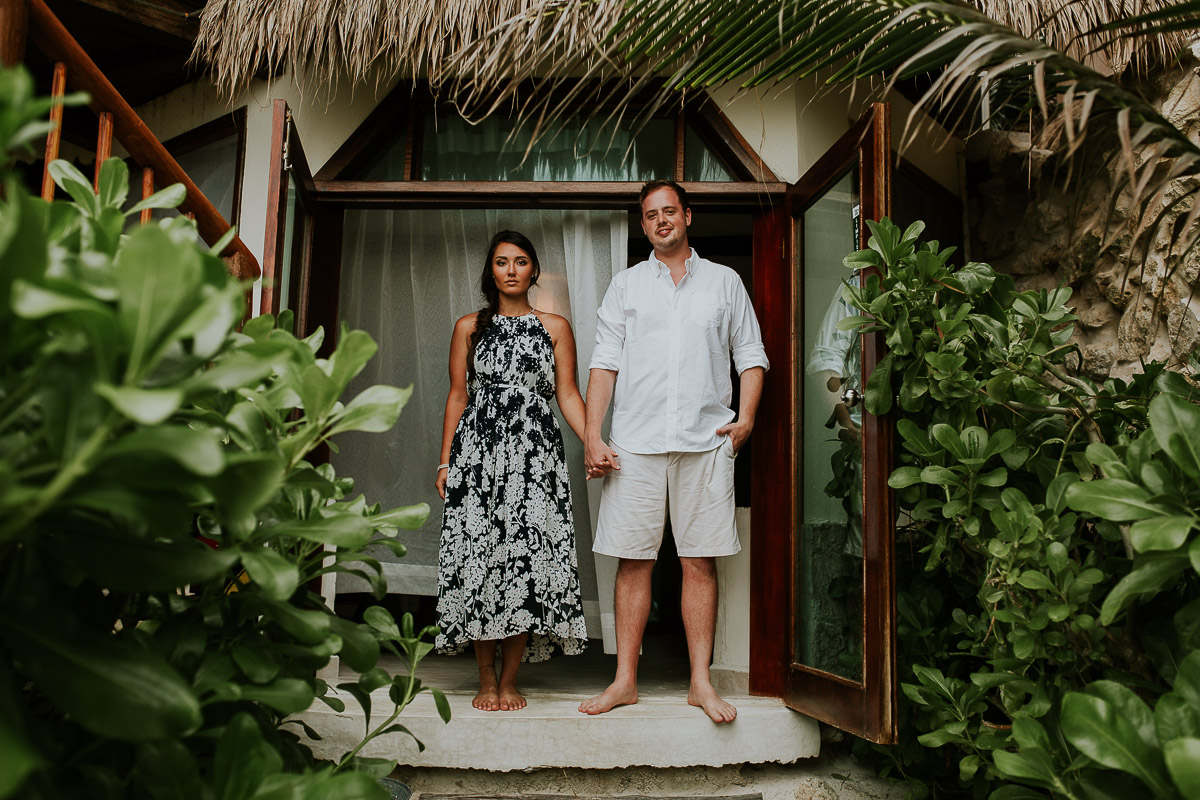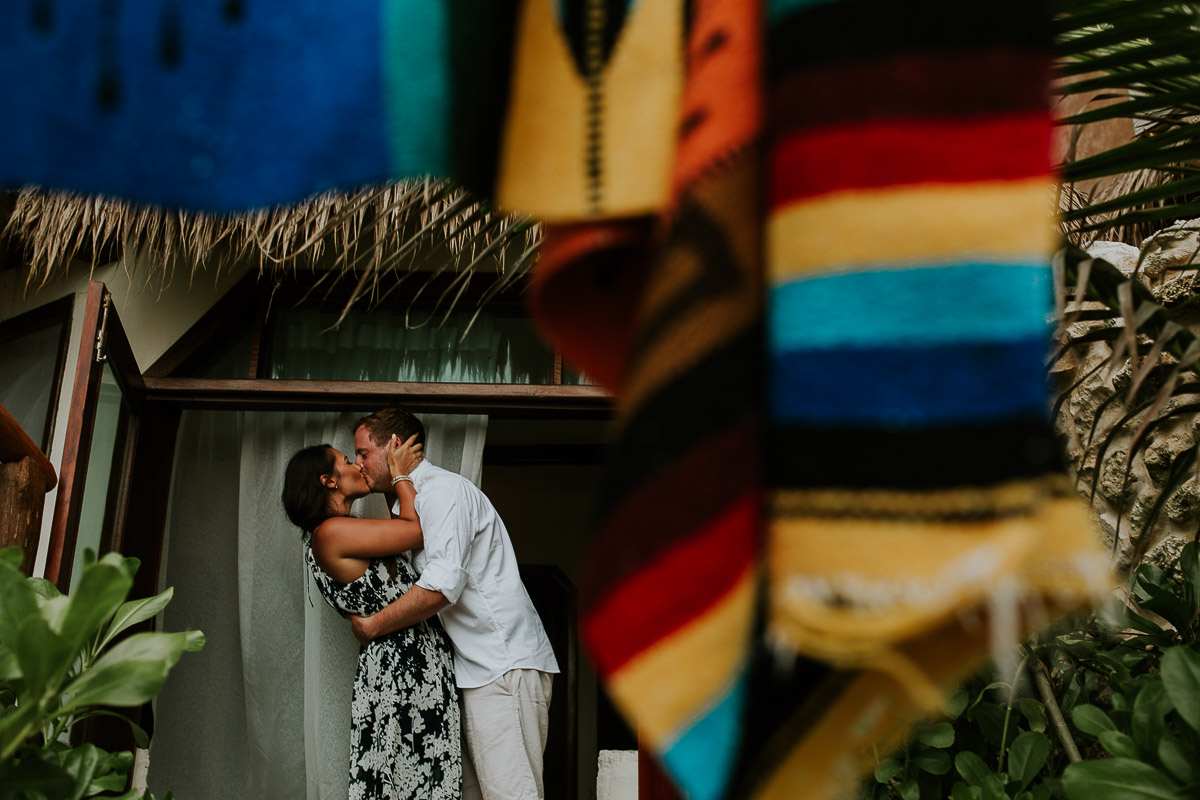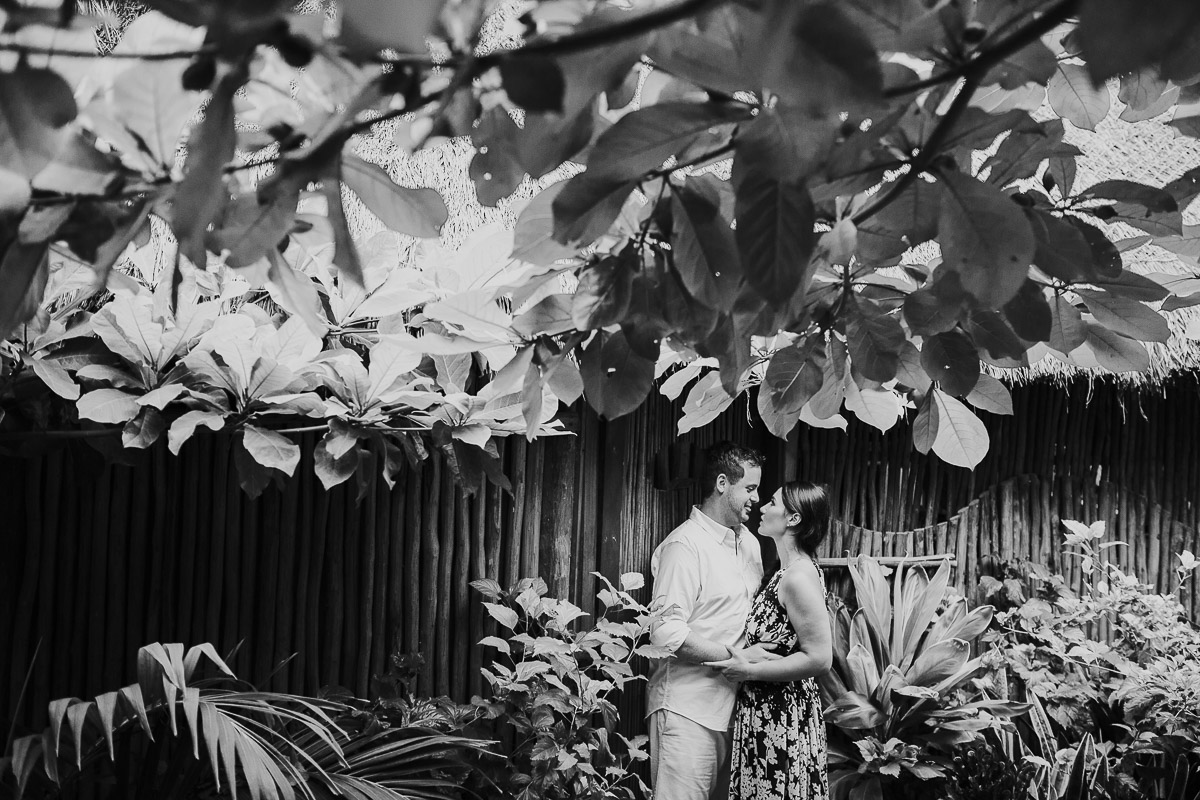 "Scott and Jessi met during college…at a bar. Although it may sound typical, they met while working – he, a server, and she, a hostess. Scott had recently turned 21 and was happily sipping a pint of liquid courage for his bike ride home through night-time traffic when Jessi opined on the dangers of drinking and biking. She offered him a ride home which he accepted, sparking a friendship turned relationship a few months later. As true gluttons for punishment, the couple couldn't be more different from each other even 10 years later, but happier for it all. Today, Scott drives his over-sized, lifted truck from the South in their new home outside of Washington D.C., and Jessi continues to remark on the unreasonable gas mileage due to his large tires. Luckily, they can agree on the important things: love for one another, family, friends, and their golden retriever/only child, Freya. Oh yeah, and tacos." I'll see them the next year for the wedding. I am very excited for being the person to catch the best and spontaneous moments at the big day.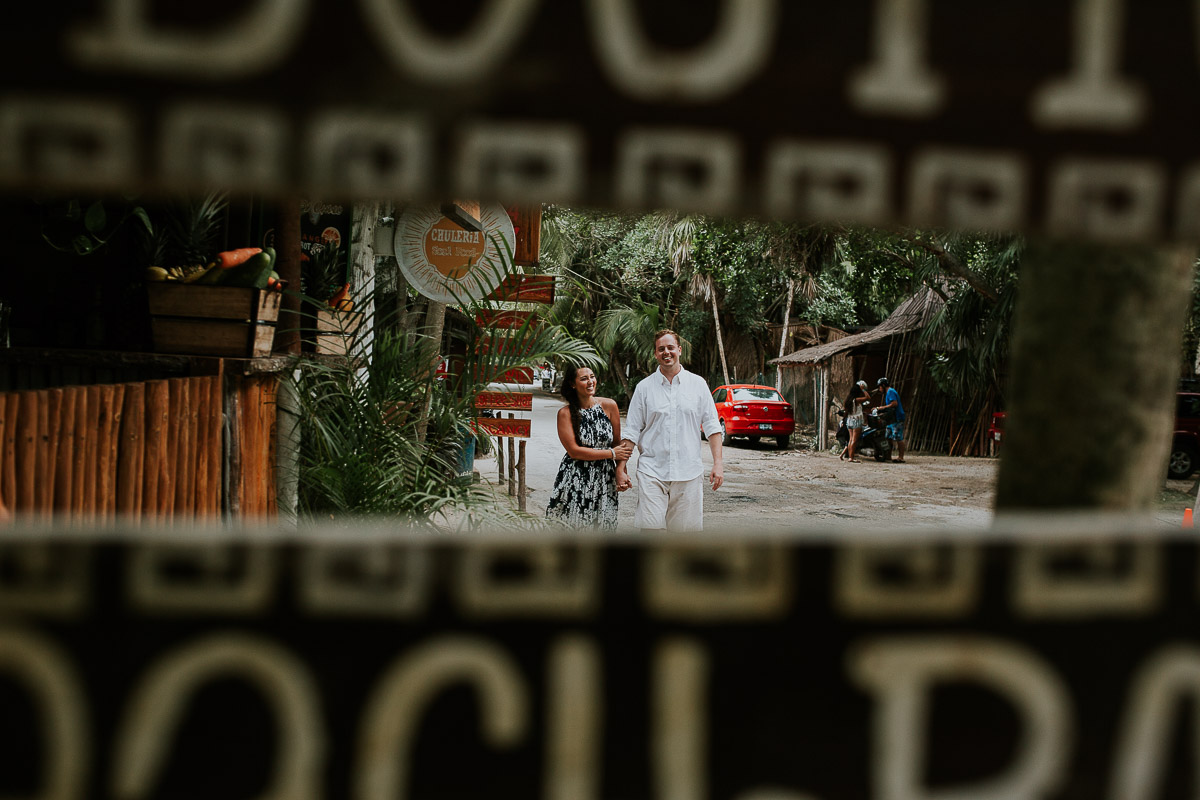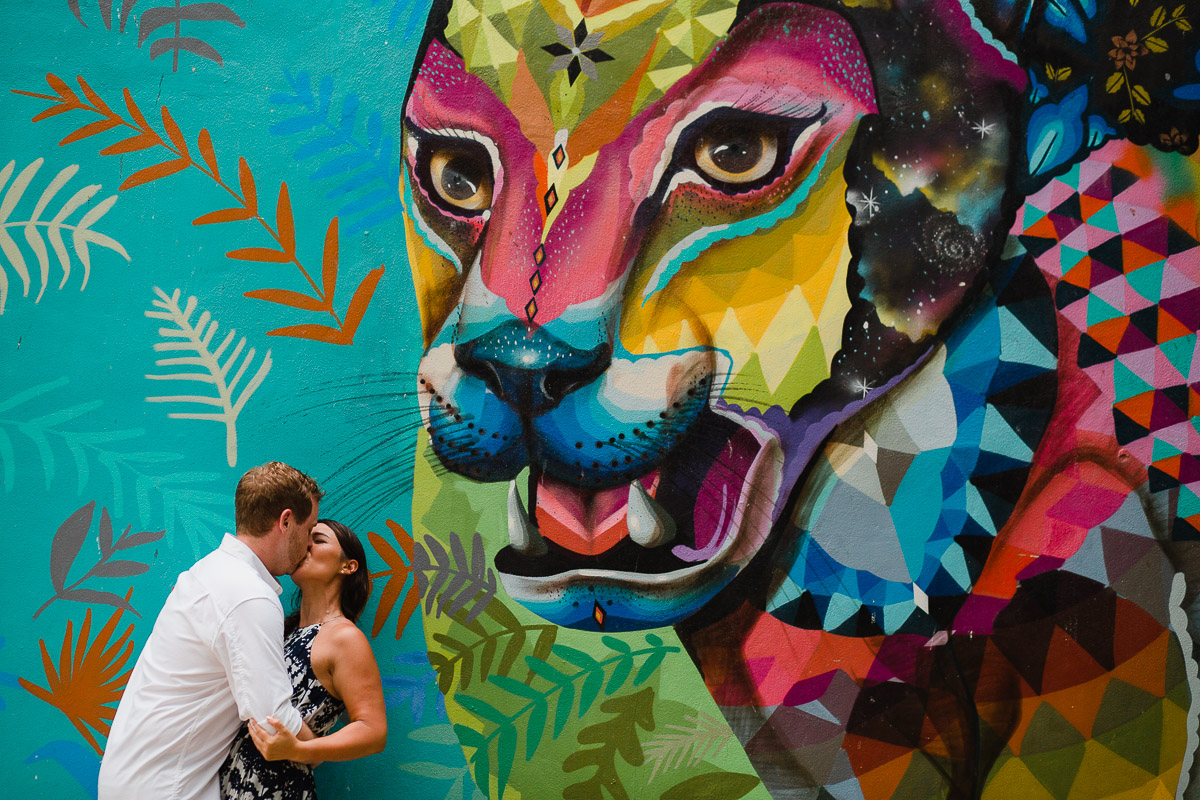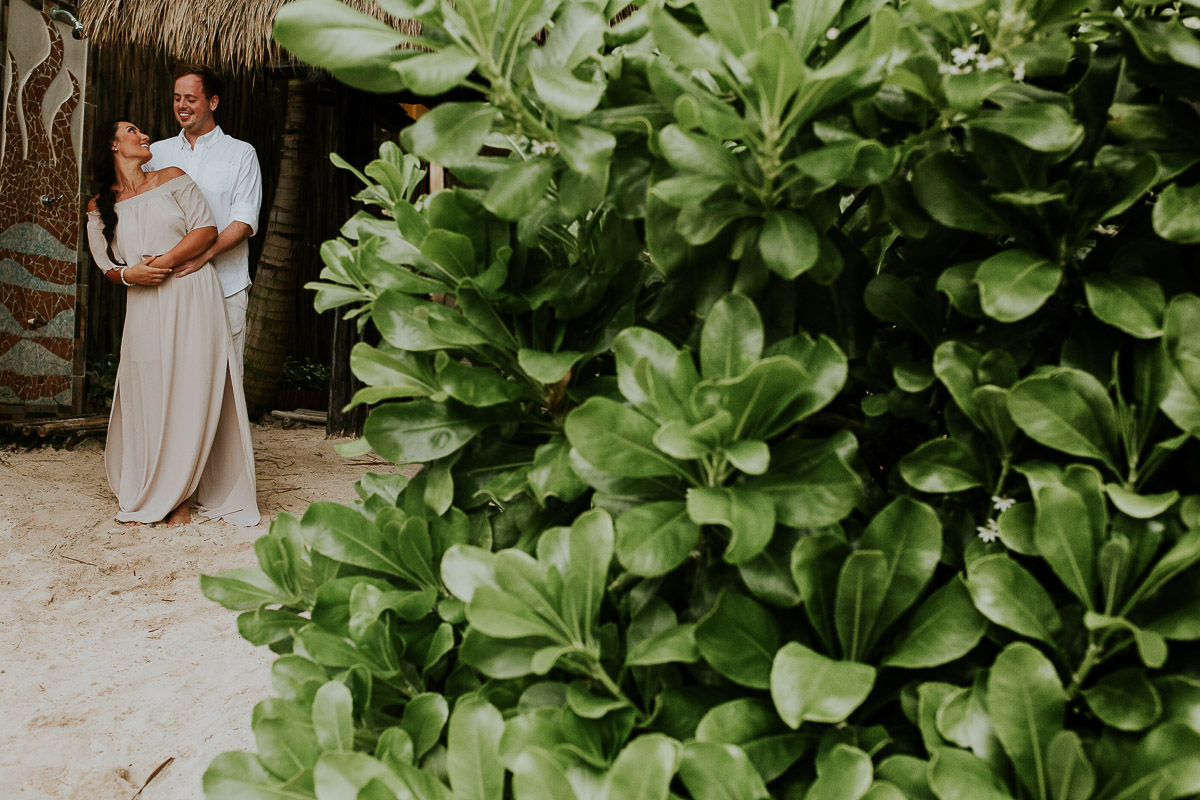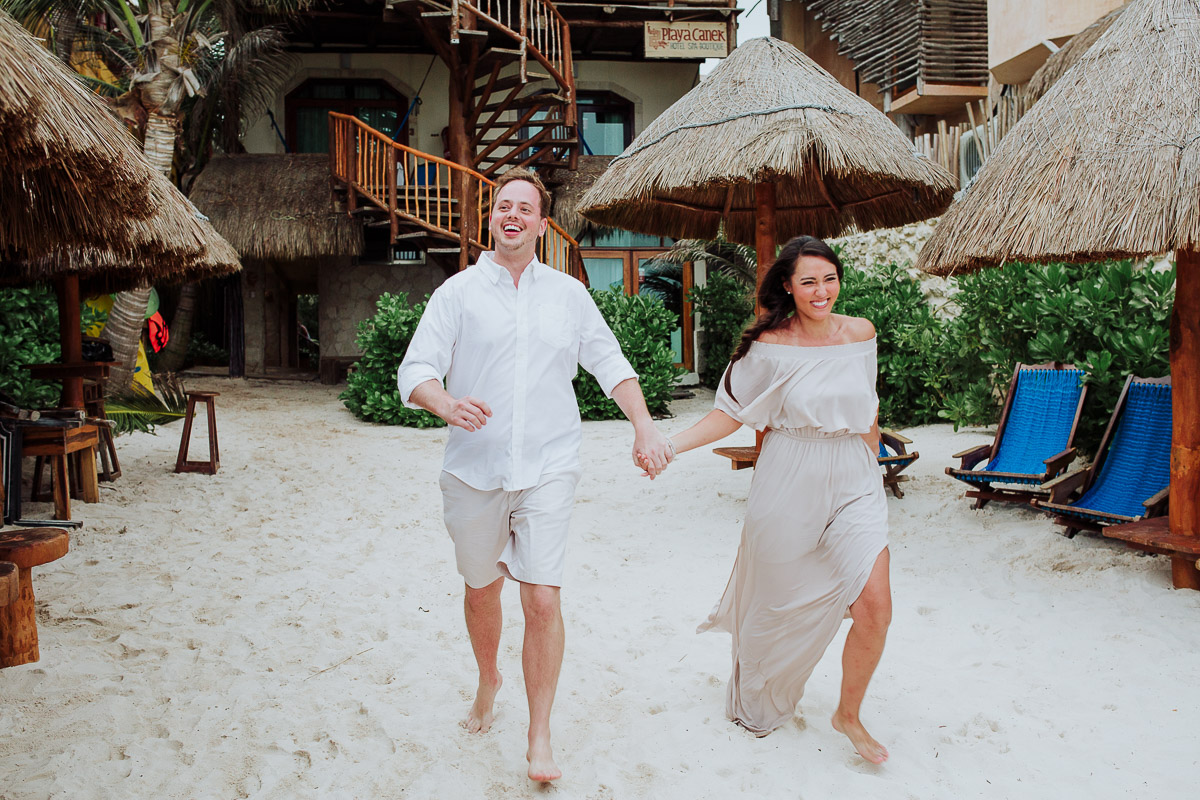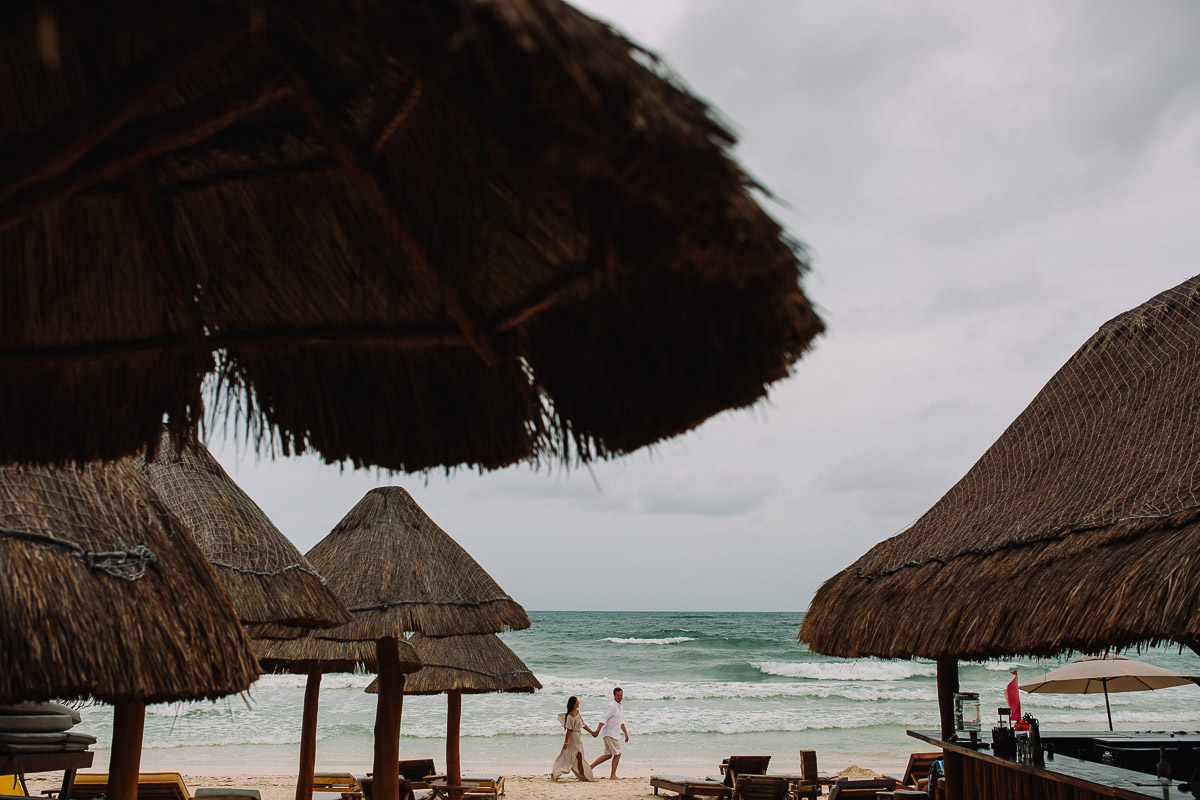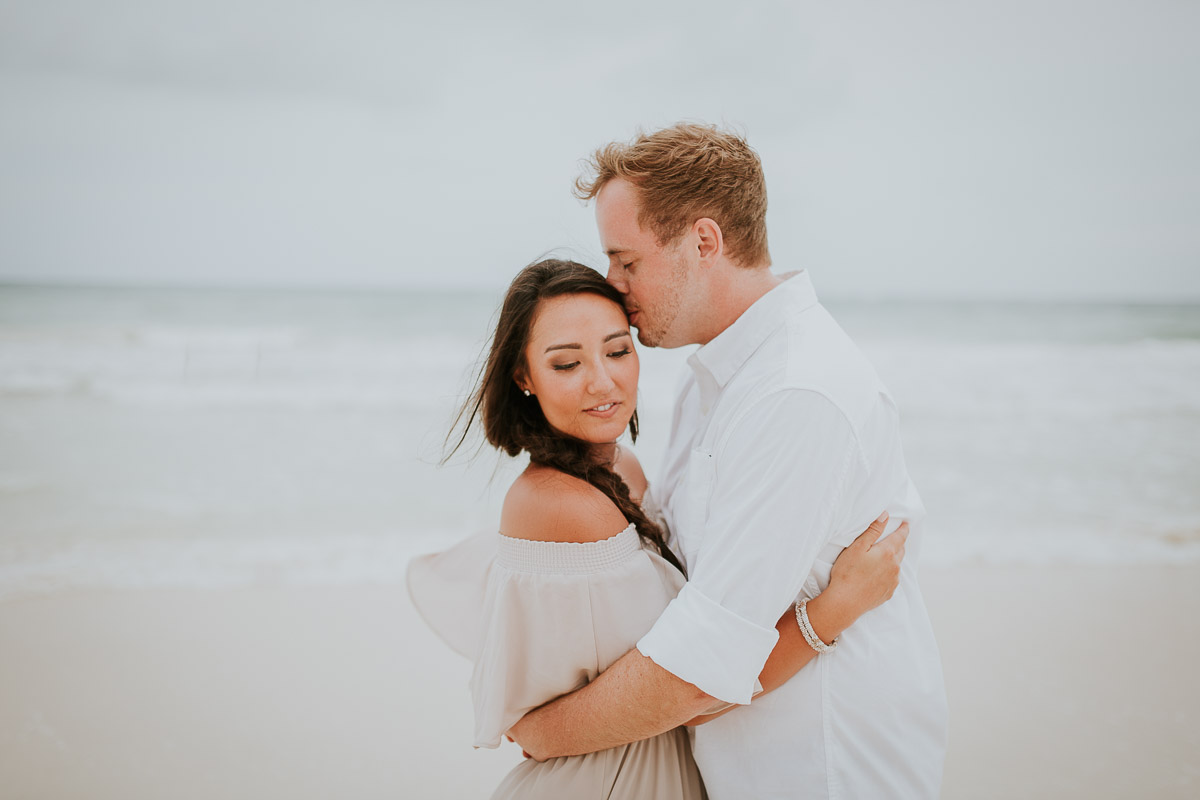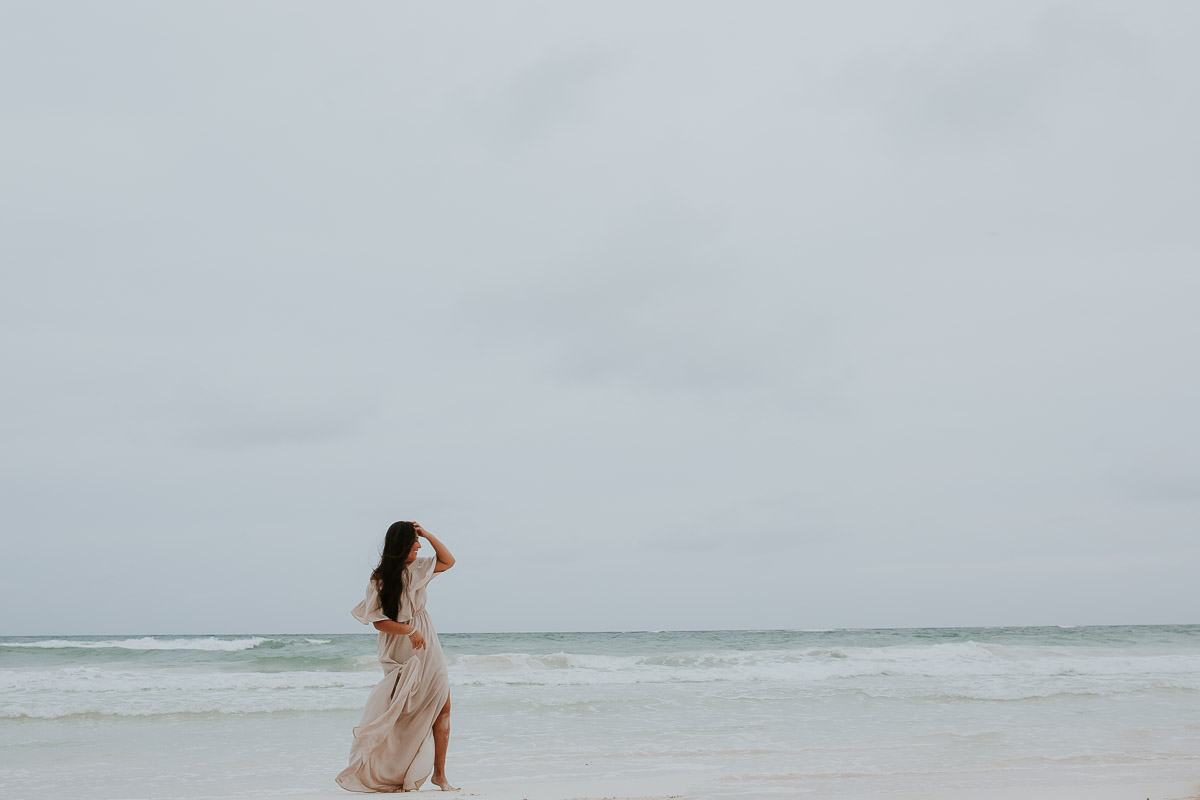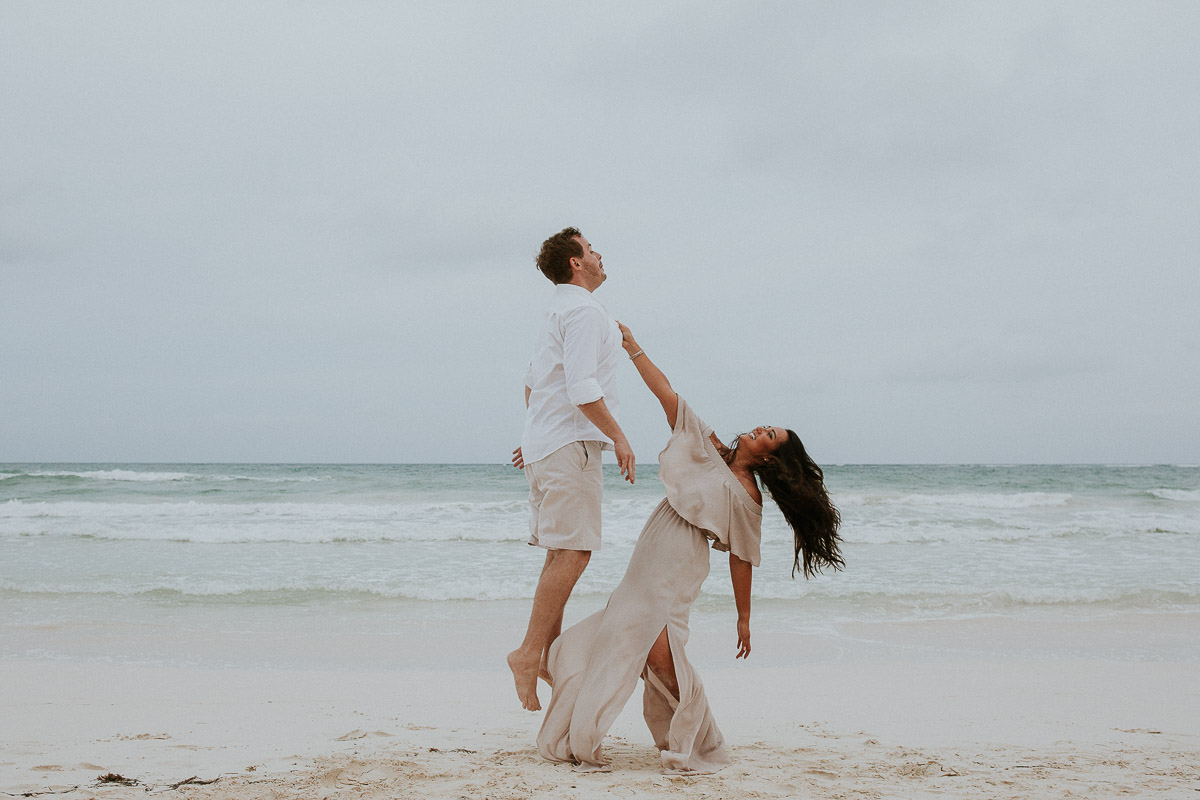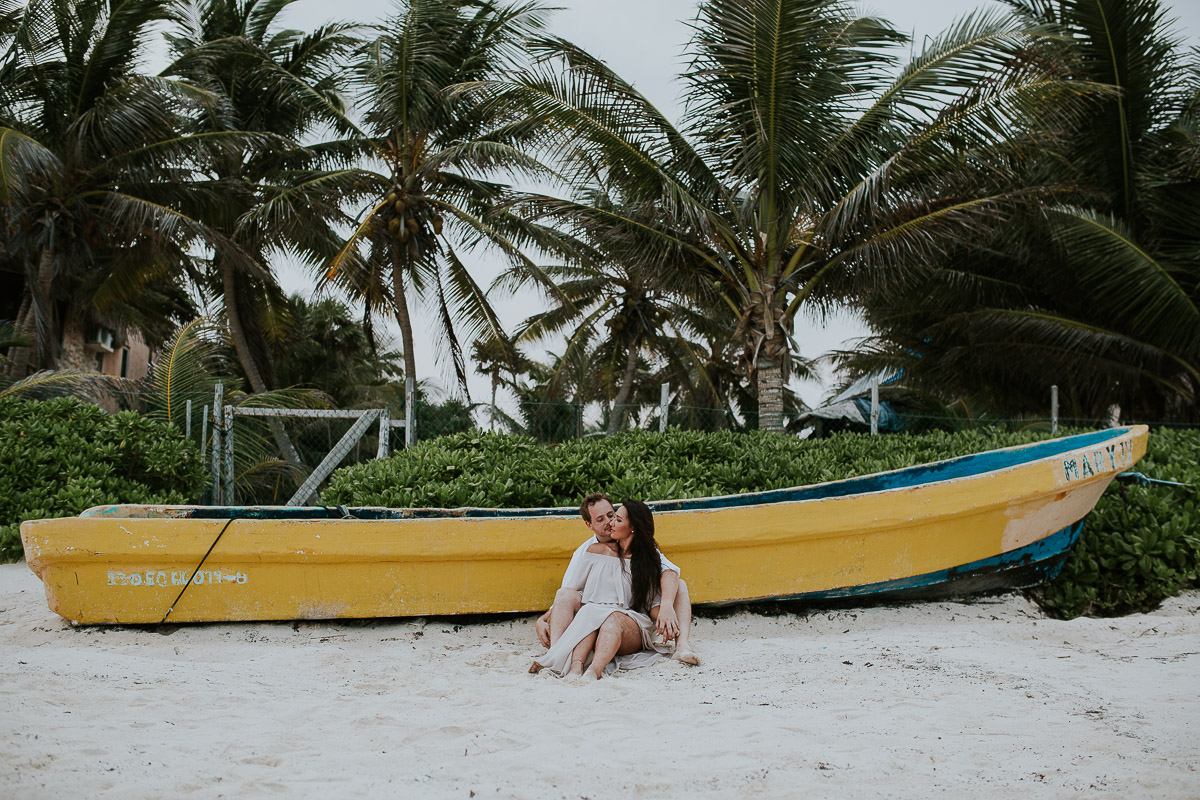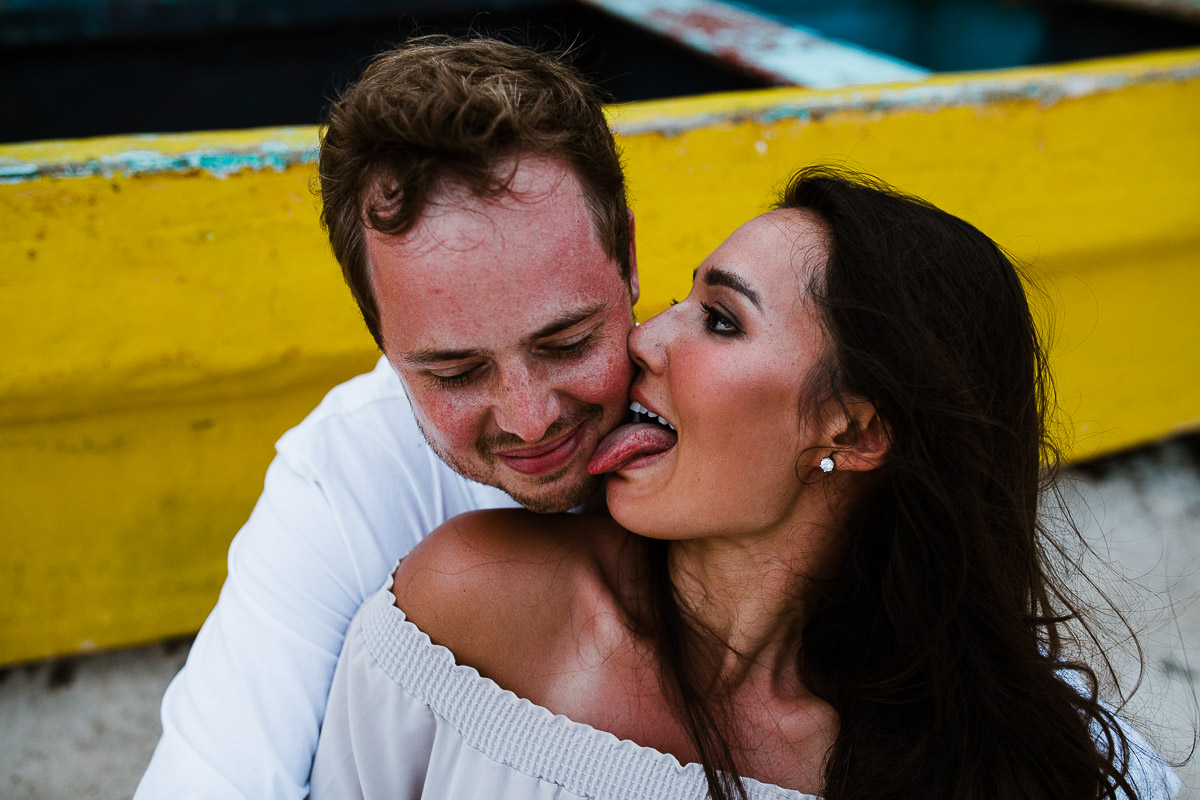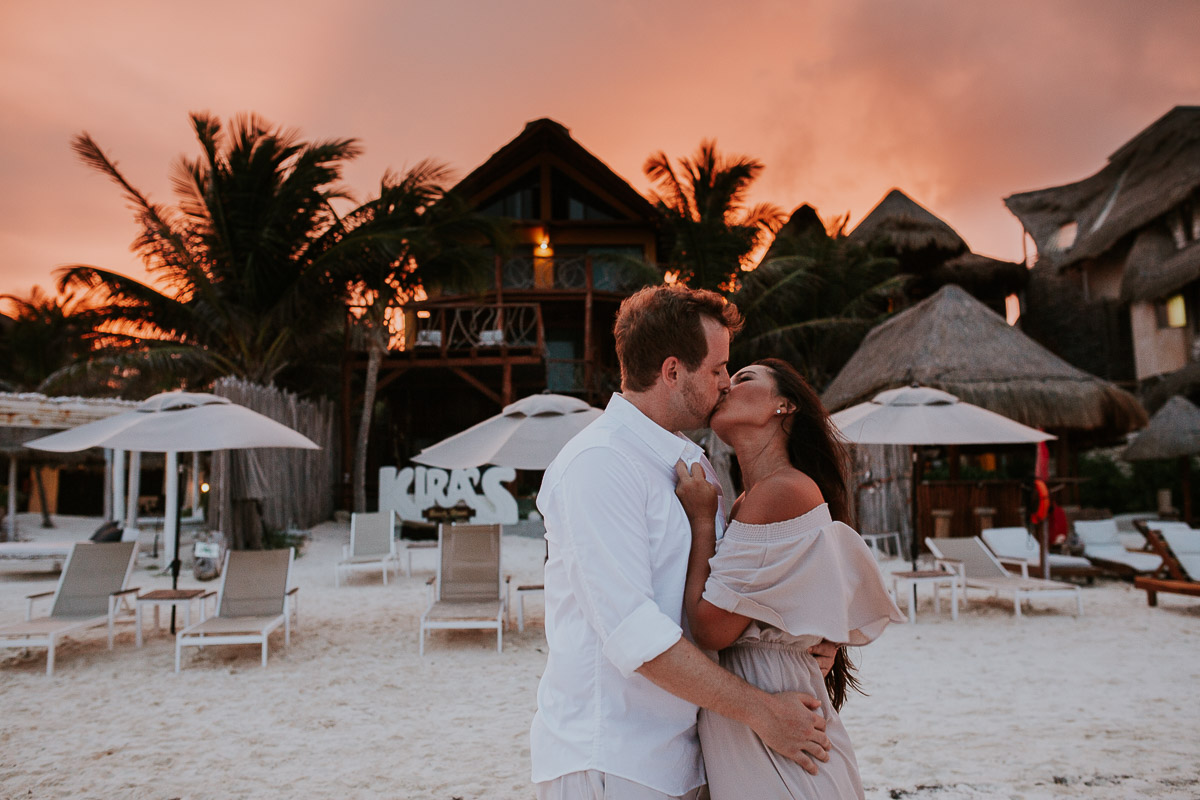 Elvis Aceff Tulum based Photographer for weddings and engagements on the paradise!